A new way of inventory monetisation
Supply@ME has developed an alternative platform focused on inventory monetisation, which can enable a wide range of manufacturing and trading businesses to improve their working capital position (via a "true sale" of the inventory to special purpose vehicles incorporated by Supply@ME) and also provide a new asset class to investors.
The service model is managed by an innovative Platform that puts together Funders, through a securitisation scheme, and Companies across the world. The structure works with several domestic Special Purpose Vehicles ("Stock Companies") that are the commercial counterparties of the Manufacturing or Trading Companies. Behind the service, several risk analysis methodologies and exponential technologies are managed with the aim of making Supply@ME the best Fintech re inventory data assessment and monitoring.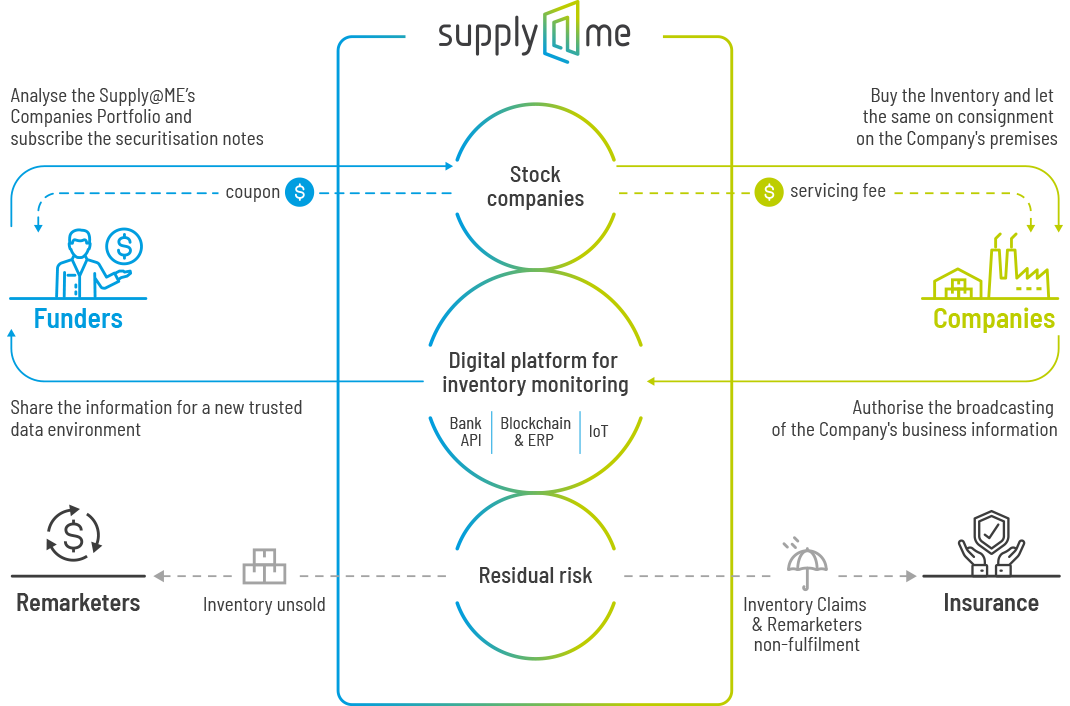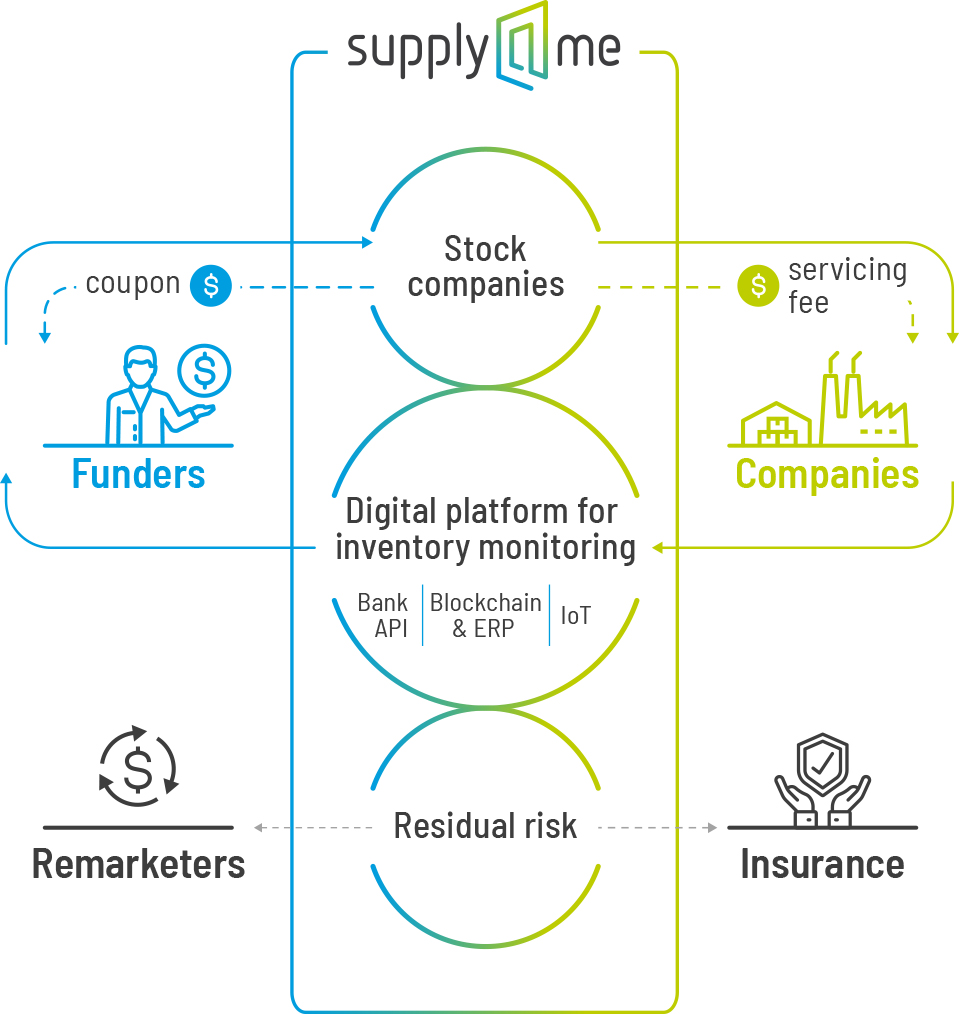 A new asset class (Inventory)
A new way to originate Corporates for Banks
Investment less risky than SME loans
A new storytelling for Supply Chain needs
«Unsold» risk transfer
Balance sheet derecognition under IFRS and local standards
Financial position enhancement
No further debts generation
2.13bn
PROSPECTIVE CONTRACTS ORIGINATED
13
INDUSTRY SECTORS SERVED
4
GEOGRAPHIES DELIVERABLE